Regular price
Sale price
$35.00 USD
Unit price
per
Sale
Sold out
Share
My sister's garden
You lovingly planted seeds wherever you went. Your shovel was left, leaning ready for you to return. You brought home almost every rock you found, quite possibly most of the mountain. Countless yellow sulfur butterflies play in the flowers. You were passionate that they should be our state butterfly.  I can imagine you and your son dancing around the cosmos flowers, chanting and sending wishes up to the universe for my healing. I can imagine us sitting on a bench by your garden. The light from the day is almost gone. The glorious purples and nighttime blues spread across the sky behind our mountain. We talk of our boys and our hopes for their futures. We talk of mom and dad. Your cat nestles in beside us as the air cools. The dogs sigh as we both tuck our feet under them to keep us warm. For a wonderful moment, all is still and perfect. I glance over and you smile, as a ladybug lands on my hand.
Acrylics and love. 
This is a limited edition of 40 archival prints.
print: 12.5 x 8.65 centered on a 14x11 white archival paper, ready to frame.
Signed and delivered to you with love and care.
©Julene Ewert
Artist Reserves All Rights
View full details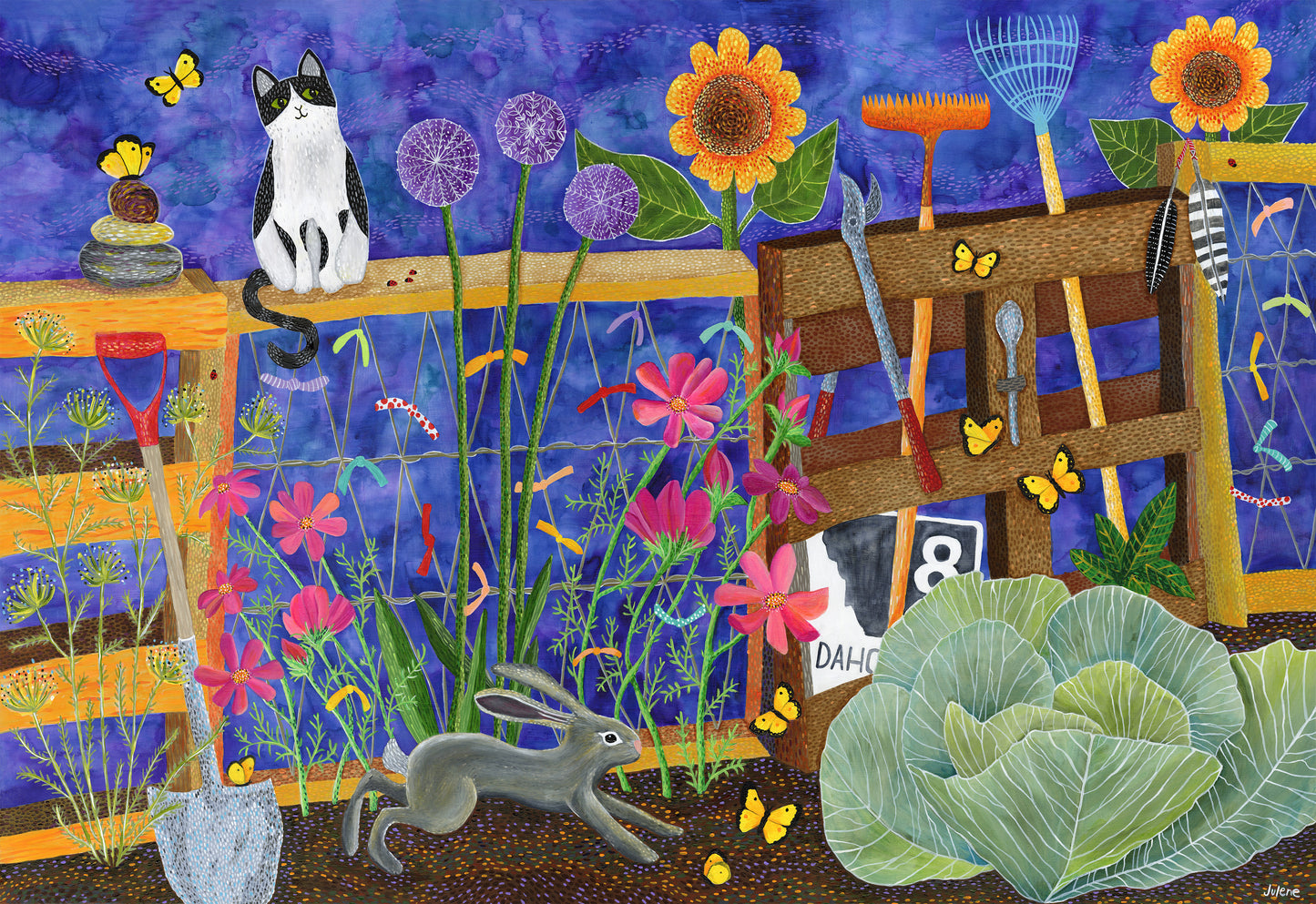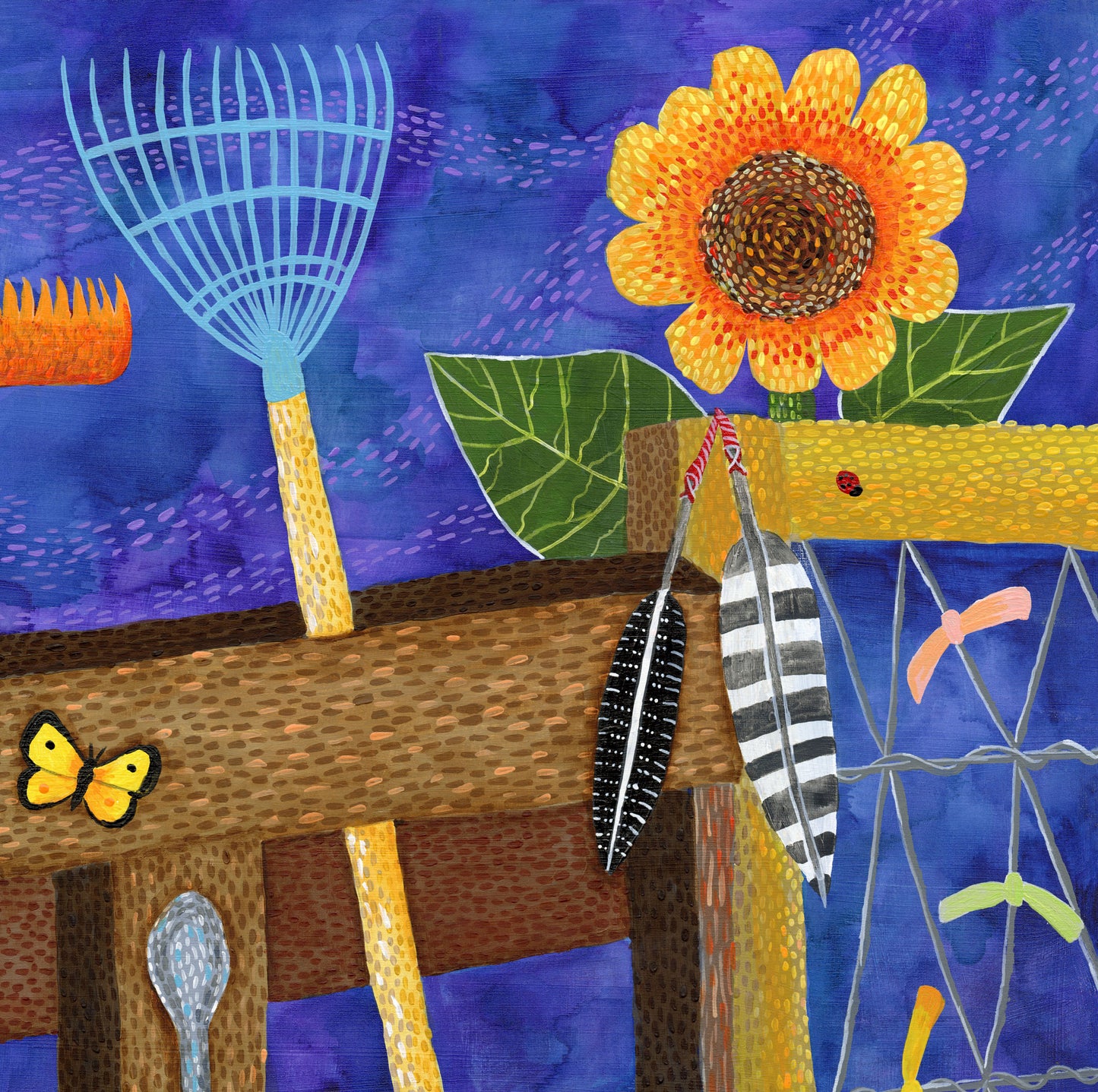 returns

I want you to be completely satisfied with your purchase. We believe in high quality products and extraordinary customer service.