Regular price
Sale price
$35.00 USD
Unit price
per
Sale
Sold out
Share
The healing was created from my own journey through breast cancer and a complete mastectomy. The path has opened my soul to how precious living your life can be. That even in the middle of some really dark moments there seems to be a glowing light to follow. During all of this my spirit animal has become the hawk. Hawks will show up when you need guidance from the universe and support from something beyond yourself. The hawk represents focus, strength, and poise, and can show you your hidden abilities to lead yourself and others to a more positive outcome. I saw 22 hawks on my way to my diagnosis appointment. They have always been with me through my whole treatment. A few nights before my mastectomy, my son and I went out to capture a photo of the comet Neowise. While standing along a country road in the middle of the night, a hawk was perched on a power pole about 20 feet away. She was making quiet screeching sounds. At first it made me a bit scared, silly I know. But then I said aloud, I'm not scared of what will happen. Then she soared off. That moment deeply comforted me. A few days later we traveled to my surgery in the early hours of the morning. We were the only ones on the road. A hawk soared directly above our car and straight in front of our path for what seemed like long time. The purple coneflowers symbolize strength and healing. The small heart is in honor of my sister.
Print size: 11x14 
Image size: 9.4 inches x11.73 inches with a white border.
Ready to frame and hang. 
Signed and Certificate of Authenticity
Delivered to you with love and care.

©Julene Ewert
Artist Reserves All Rights
View full details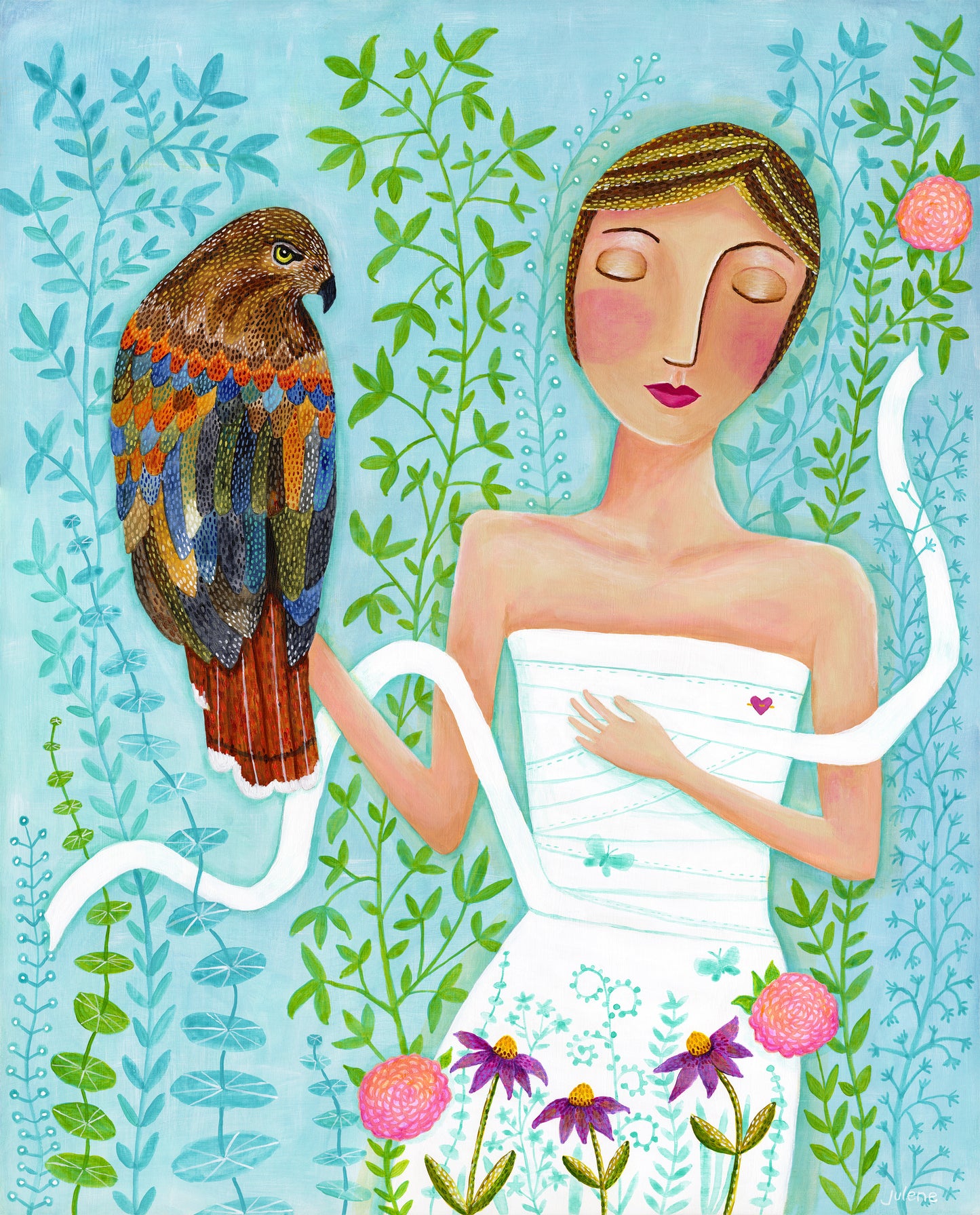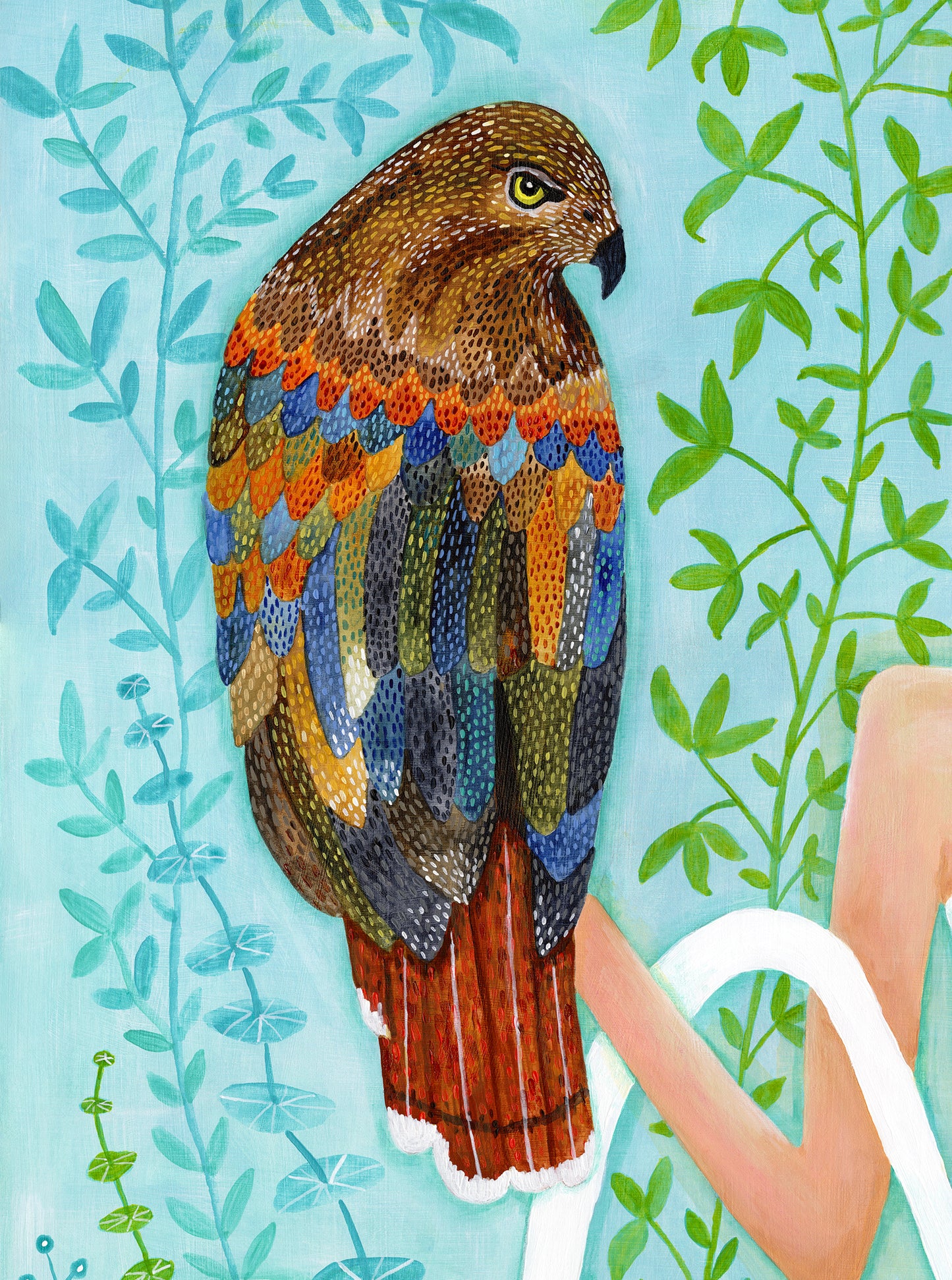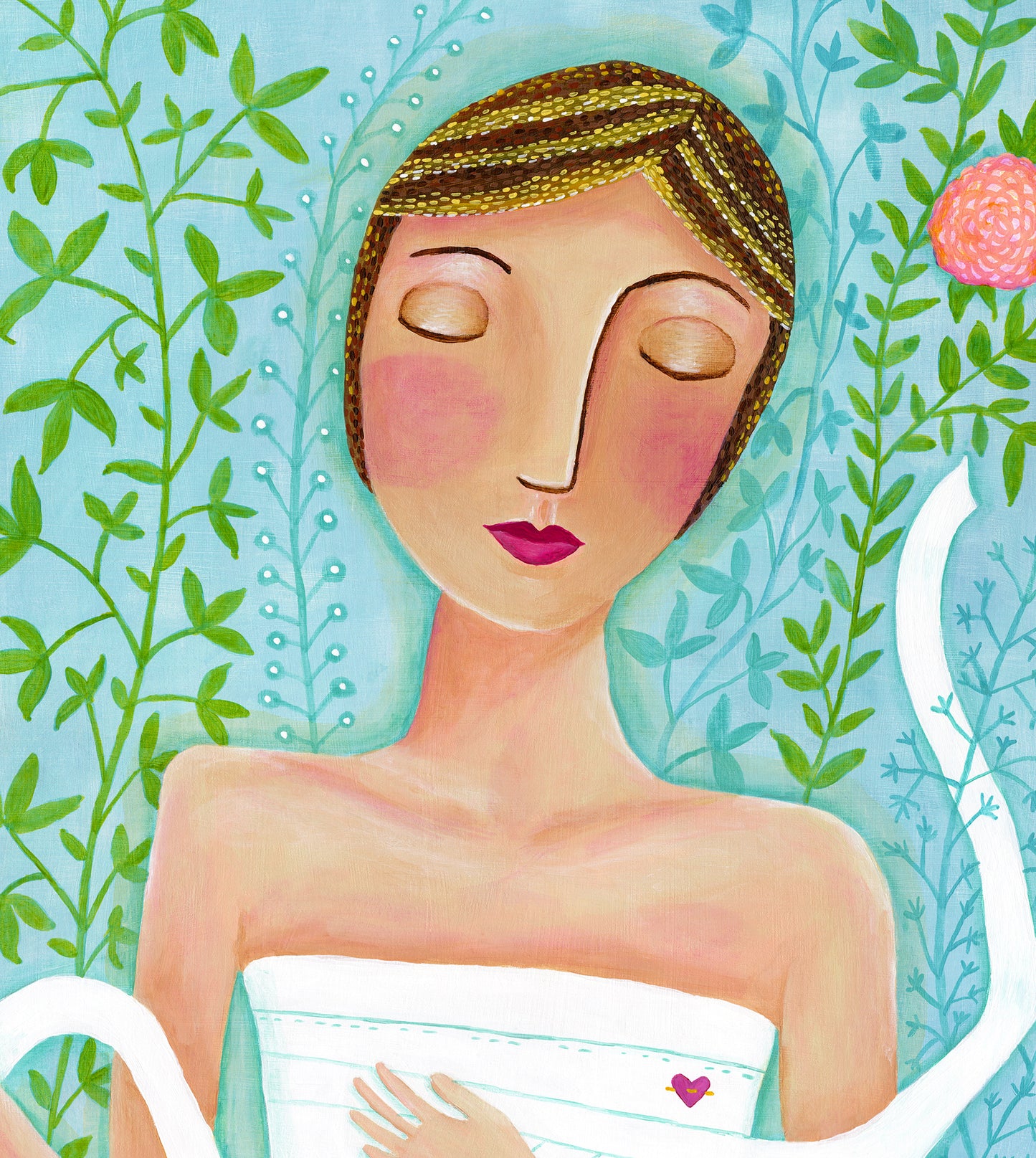 returns

I want you to be completely satisfied with your purchase. We believe in high quality products and extraordinary customer service.